Description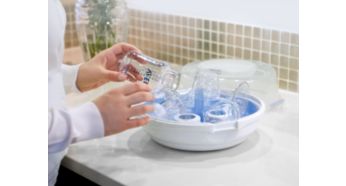 Just add water, load and place in the microwave for 2 min. 2 min at 1100-1850 Watt, 4 min at 850-1000 Watt, 6 min at 500-850 Watt.
Compact and lightweight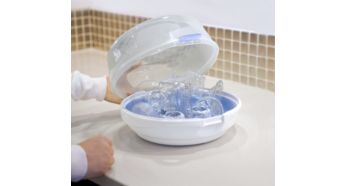 Fits most microwaves. Convenient for travel.
Large capacity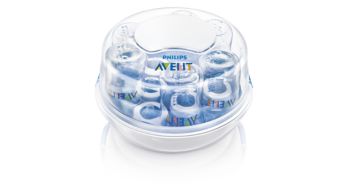 Holds up to six 260 ml/ 9oz Avent baby bottles or two Philips Avent Breast Pumps and two Avent baby bottles.
Safe, easy handling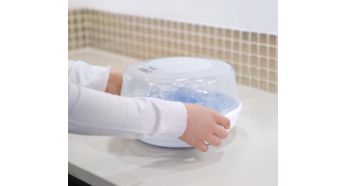 Clips close lid securely and side grips stay cooler to aid in safe handling.
Effective sterilization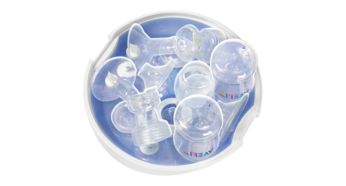 Based on the hospital principle, the intensive heat of the steam eliminates harmful bacteria.
Ideal for home and travel